Build A Brick Shithouse
March 12th through 18th

This workshop is about building an outhouse but it is also about alchemy; two forms of alchemy that have sustained human life for millennia: composting and earth building. The word Alchemy comes from an ancient Egyptian word for the black mud of the Nile, a mysterious substance that could be used to make the desert grow food or to build homes and cities. Participants will learn to turn raw earth into durable walls, and human waste into fertile soil as we construct a free-standing dry aerobic composting toilet from compressed earth block. Renowned earth-builder Jim Hallock will teach the many aspects of earth block construction from the ground up, including soil testing, and mix design, compressed earth block machinery and production, rubble-trench foundations and grade beams, earthen mortars, laying CEB masonry, forming bond beams, and exterior plaster. Architect and SCA Director Bob Estrin will give an overview of on-site waste management and the design of robust self-contained systems.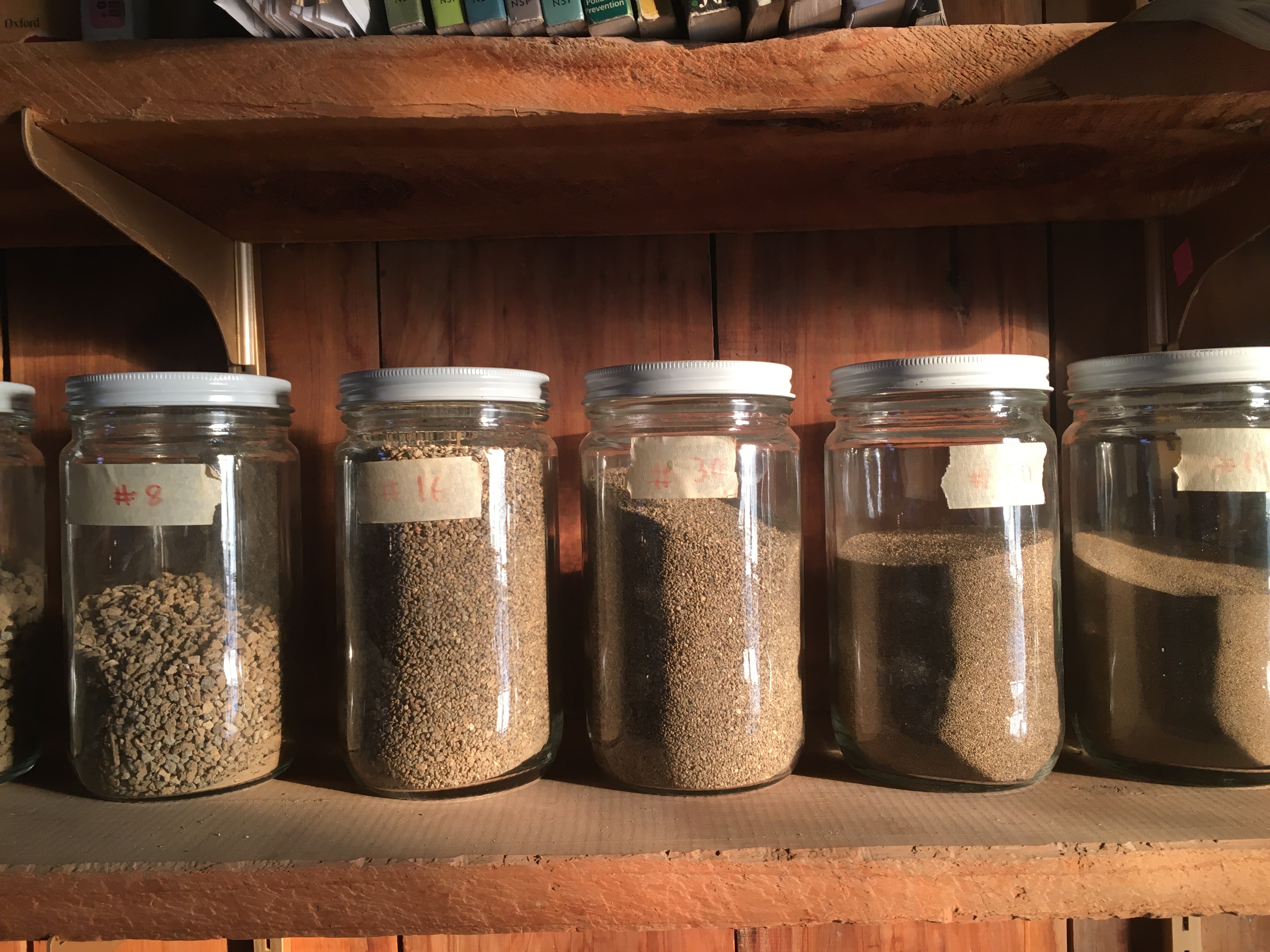 Teacher Jim Hallock
For three decades Jim Hallock has devoted himself to the production, construction, and promotion of Compressed Earth Block. From pioneering work in lime stabilization to running the world's largest earth block project in Loreto Bay Mexico, Jim has worked to make earthen construction (with its many environmental and health benefits) more available, durable, and affordable in our times.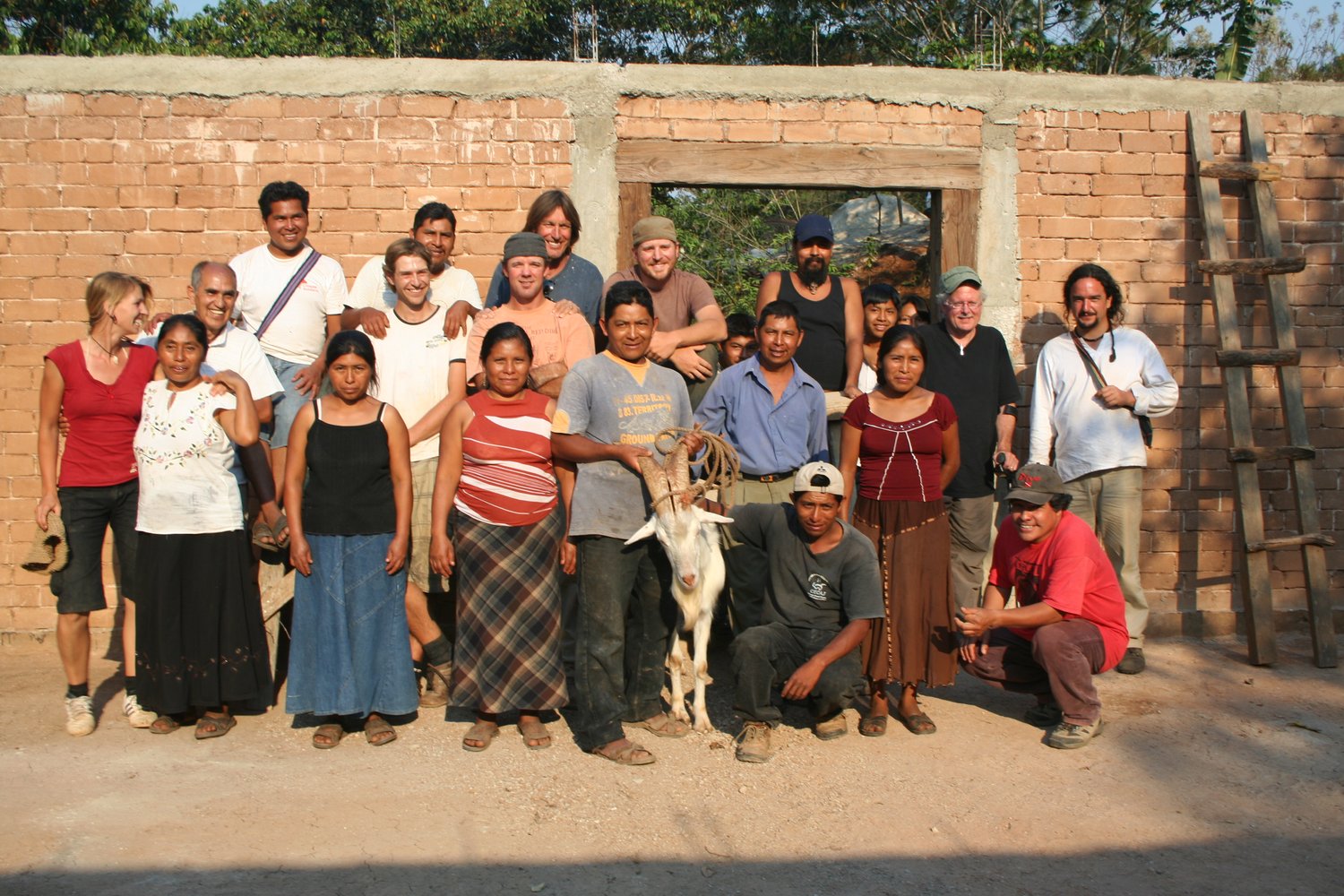 Schedule
Duration: 7 days, 8:00 am - 5:00 pm daily.
Arrive evening of March 11th and depart morning of March 19th, with one day reserved for tourism and rest on March 15th.
Breakfast and lunch are included, and dinner is available at the Terlingua Ranch Lodge and in the Terlingua Ghost Town. We will fire up our earthen oven for a wood-fired pizza dinner celebration on the last day.
Day 1
Orientation and tour.
Compressed earth block production demo.
Introduction to foundation and grade beam.
Story pole set up.

Day 2
Mixing mortar.
Bricklaying.
Slab pouring for earthen floor.

Day 3
"Lab and blab" - topics in soil testing, stabilization, benefits of building with CEB, and more.
Bricklaying, tying corners, and window and door buck formation.

Day 4
DAY OFF - ENJOY BIG BEND :)
Day 5
Presentation on on-site waste management and composting toilet design.
Electrical installation for a solar power system.
Lintel installation.

Day 6
Finish laying walls. Forming and pouring bond beam.

Day 7
Roof framing.
Interior plaster (clay-lime and Terrafina accent).
Celebration and meal.
$700 - Includes Workshop, Meals, CEB Manual, and Camping
Breakfast and lunch are included, and dinner is available at the Terlingua Ranch Lodge and in the Terlingua Ghost Town. We will fire up our earthen oven for a wood-fired pizza dinner celebration on the last day.
Our mission is to provide high-quality education at an affordable price. The Workshop price covers our direct costs. If you are able, please consider an additional donation to support our future programs and allow us to provide scholarships for individuals who would otherwise not be able to attend. Please
email us
if you would like to participate but cost is an obstacle. $200 discount for Students and Locals.
Who should attend?
All skill levels are welcome. We recommended participants be 18+ or 12+ if accompanied by an adult. The course is well suited to seasoned builders, beginners, students, professionals, and homeowners alike.
Location and Transportation
School of Constructive Arts Main Campus
1316 Snake Road Alpine, TX 79830
The School of Constructive Arts is based in the Big Bend Region of West Texas, in an International Biosphere Reserve, between Big Bend National and State Parks, and within the largest dark sky reserve in the world. This remote location requires some planning to get to. Our campus is just off the Terlingua Ranch Road, 60 miles south of Alpine. The closest airports are in Midland/Odessa (4 hours by car) and El Paso (3.5 hours). There is an Amtrak station in Alpine, TX. It is recommended to have a vehicle during the course of the week, though carpooling can be coordinated. If you are willing to ride share from the airport please let us know. Pick-ups can be arranged in Alpine and Marfa for arrival and departure, but not daily commutes.
Accommodations
We have reserved rooms and campsites at the Terlingua Ranch Lodge to be available to workshop participants. Rooms contain two queen-size beds. Please specify if you would like to book an entire cabin or share a cabin with another attendee. If you would like to arrange lodging beyond the program dates or have other specific requests please reach out. Because we cannot anticipate the number of participants who will require accommodations, rooms are available on a first come first serve basis.
Contact us
asap to reserve your place.
Single Cabin - $1300
Shared Cabin - $650
Camping - $70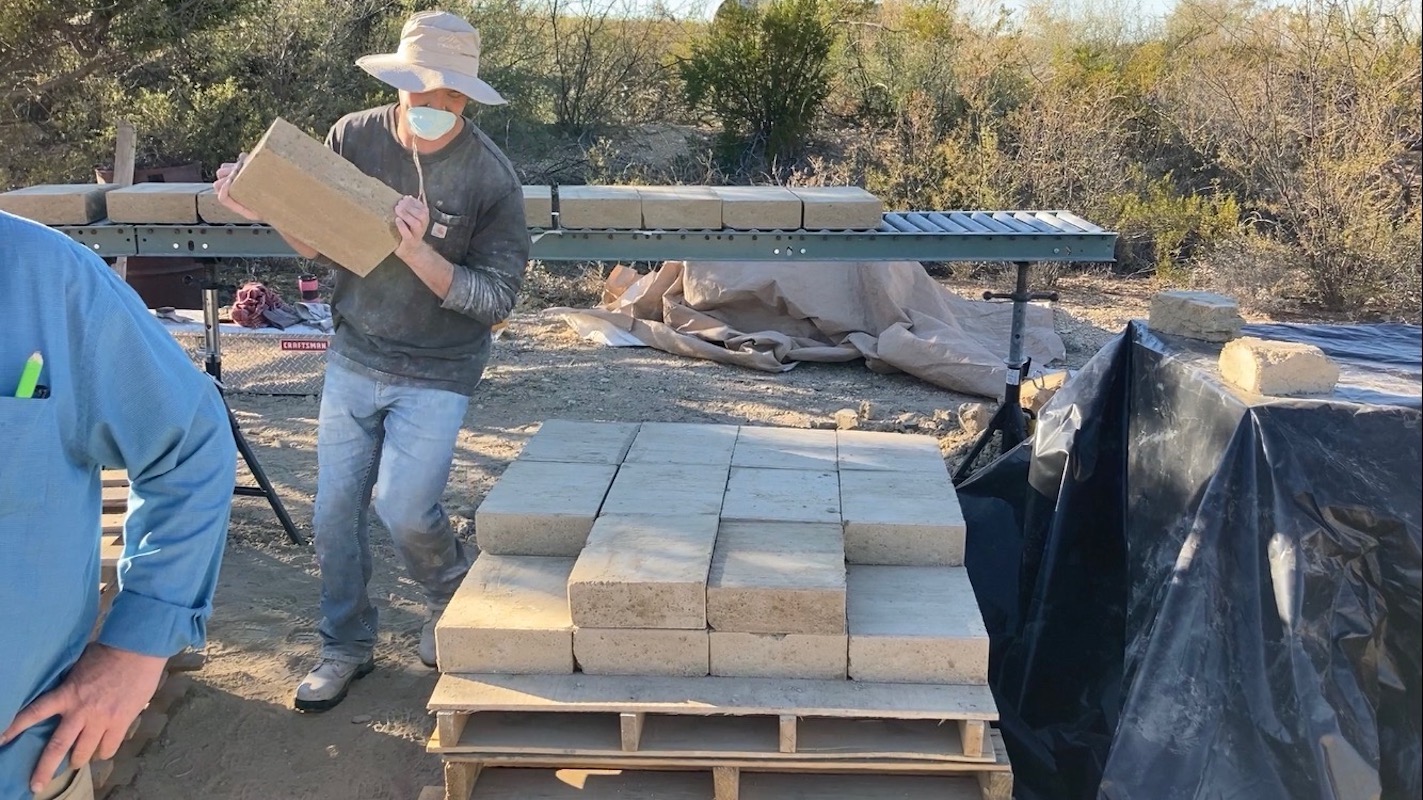 About Us

The School of Constructive Arts is a field-school teaching design, building, and ecology through direct participation and experimentation. Our approach combines ancestral knowledge of natural materials and energy with advancing technology and contemporary building techniques to advance sustainable models of living for our time. Through our 'build through teaching, and teach through building' approach we are establishing our campus in the Big Bend. The workshops, residences, and land here allow us to support hands-on educational programs, individual research, experimentation, and innovation.
Compressed Earth Blocks?

Compressed Earth Block (CEB's) combine the environmental, comfort, and health benefits of earthen construction with the efficiency of modern manufacturing. Compressed earth block walls are fireproof, bug-proof, sound-proof, and bullet-proof. They mitigate extreme changes in heat and humidity, creating a comfortable indoor environment, and earth blocks are healthy for the environment as a whole. They utilize readily available, local materials, require very little energy or water to manufacture, generate no harmful waste, last for centuries, and create buildings which are energy-efficient to operate.