School of
Constructive Arts
The School of Constructive Arts is a field school teaching regenerative design, building, and ecology through direct observation, participation, and experimentation. Our approach integrates ancestral knowledge of natural materials and energy with advancing technology and contemporary building techniques to derive sustainable models of living for our time.

We are currently building our campus in the Big Bend region of West Texas. The workshops, residences, and land here allow us to support hands-on educational programs, research, and experimentation. Beyond this site-specific laboratory for direct study, we aim to bring these essential ideas, tools, and innovations to people beyond our campus. We are developing a services branch and partnering with communities to apply our regenerative design and 'build through teaching' approach to needed projects in the Big Bend and beyond. To further increase access we are beginning to publish media, share research, and compile resources in an open online format. In the 'Learn' portion of this website you will find the first step towards this open visual library.
Versatility and forethought are what distinguish us as human. Since before history, people have found innovative ways to build and live in harmony with a range of changing environments. Cycles and weather were carefully observed; Water channeled, and earth cultivated to yield food; Wind, sun, and rain were harnessed to heat and cool; Earth, stone, and wood were shaped and utilized in myriad ways. Modern industry introduced new materials, methods, and possibilities, from glass, steel, and concrete to photovoltaic panels and wind turbines. With thousands of years of human experimentation and an array of powerful modern technologies, we have everything we need to build and live in comfort, beauty, and harmony with our environment.
Unfortunately, we often waste this valuable inheritance, reshaping the earth in ways that are ultimately destructive rather than constructive. With all our advancements, isn't it odd that the most desired areas in our cities are the oldest, that more and more people seek out fewer and fewer wild, undeveloped lands? Pause to look, and it is clear we are shaping a world people do not want to live in. The quality of our built environment is declining, but the problem is not only qualitative. Human activity is transforming the Earth more rapidly and dramatically than ever before, altering the chemistry of the seas and the sky, disturbing essential natural processes, and threatening the balances that sustain all life.
The School of Constructive Arts is furthered by individual builders, architects, engineers, farmers, and teachers who see a need that exceeds the limitations of their individual disciplines. We believe that current models of education and specialization often engender perspectives too narrow to address the broad, multifaceted challenges the world faces today. We propose a new holistic model of education and practice that:
Integrates architecture, construction, landscape, agriculture, hydrology, and ecology;
Brings together ancestral knowledge of natural energy and materials with contemporary building technology to develop beautiful, durable, affordable, and sustainable models for our time;
Unites conceptual and practical knowledge, to bridge a growing divide between those who work primarily with their hands and those who work primarily with their minds.
By teaching the basic skills needed to derive quality food and shelter from the land, we encourage self-reliance and empower people to alleviate malnutrition and homelessness in their own communities. By providing a platform for intensive study and experimentation, we hope to advance knowledge, improve current practices, derive sustainable models for living, and combat environmental degradation. There is a place for humanity alongside all other life, but we must learn the art of living in this place.
Bob Estrin
Director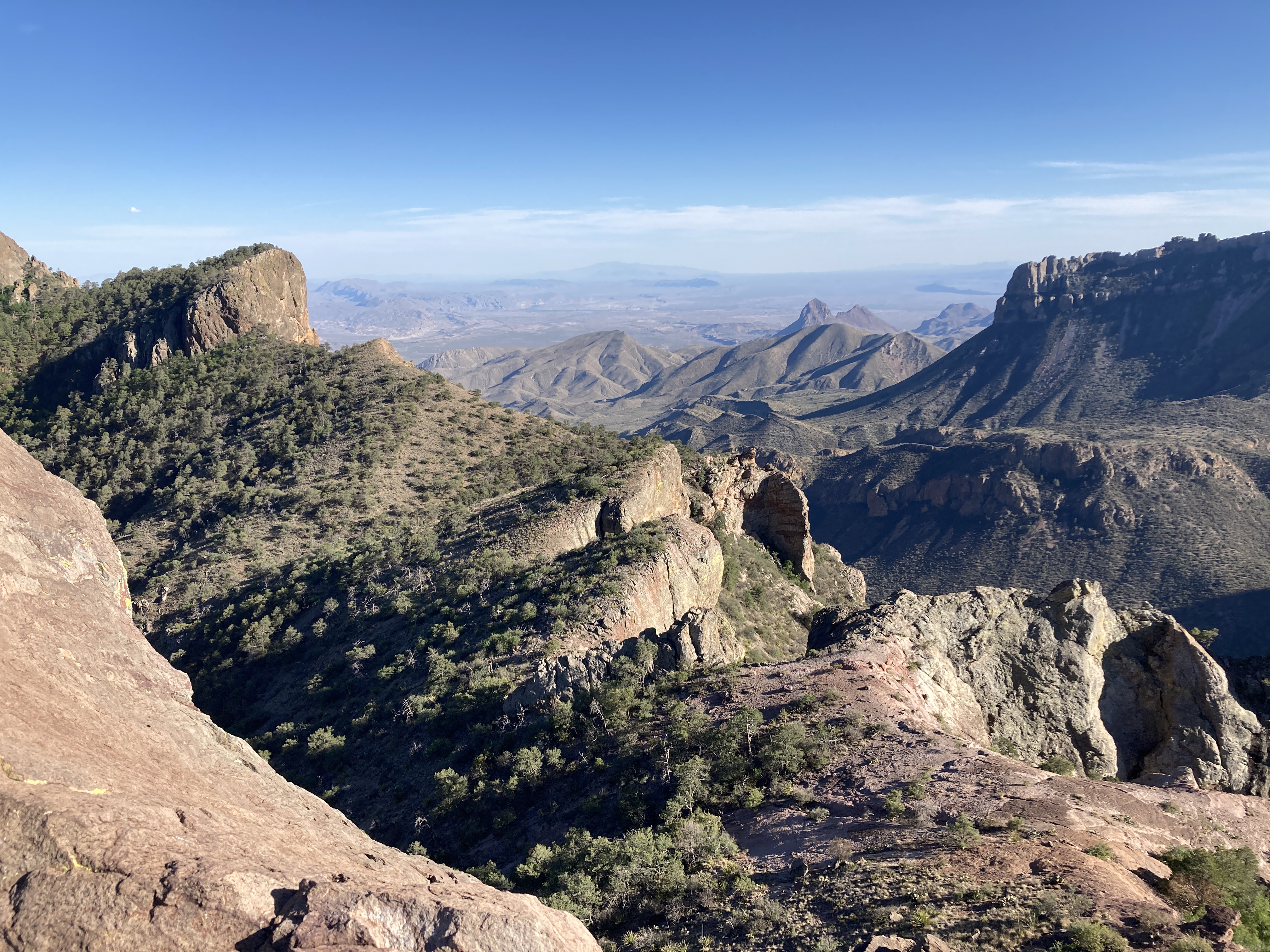 The School of Constructive Arts is located within the ancestral, unceded territory of the Jumano, Chiso, Lipan Apache, and Mescalero Apache peoples past and present. With gratitude, we honor the land, its multitude of life, and the people who have cared for this place through the generations.

We recognize that schools have often served as tools of hegemony, assimilation, and subjugation. With this awareness and humility, we set out on a different path of education. Integral to this path is the concept of two-eyed seeing or Etuaptmumk as described by Mi'kmaw Elder Albert Marshal. Etuaptmumk is the ability, valued highly among many indigenous peoples, to see the world through multiple perspectives simultaneously. Marshal coined the English version, two-eyed seeing, specifically to describe the imperative of seeing the world both through the insights of western science and the wholeness of indigenous perspectives. Our mission of interweaving ancestral and modern approaches to building, cultivation, and ecology is aligned with this broader movement, but we are aware that more is required. We cannot simply abstract and assimilate indigenous knowledge to achieve a desired end, but must move beyond means and ends and learn to live wholly in this world where everything is delicately interconnected.

Donald Ray Bryant
May 28, 1925 - Jan 25, 2019
Don Bryant was a teacher, innovator, builder, farmer, and friend to many. Don taught himself principles of structural design and building from books and through direct experimentation. He built many innovative structures on his land on the Terlingua Ranch. Though best known for his ferro-cement domes, he had graduated to adobe and earth-based building by the end of his life. Don would work tirelessly on a project, but when a better idea came along he would shift gears and not look back. Much of Don's work is unfinished but even so these impressive structures stand testament to his unique vision, spirit, and ingenuity.

Don died in January of 2019 and willed that his land go toward forming a School dedicated to Architecture, Building, and the Environment. The School of Constructive Arts celebrates Don's memory and carries forward his enthusiasm for building, teaching, and living in harmony with the desert.