Come build with us
Our campus in West Texas is located in a beautiful section of the Chihuahuan Desert 10 miles from the boundary of Big Bend National Park and just over an hour from the arts hub of Marfa, TX. To keep up to date on events and programs, sign up for our Newsletter and follow us on Instagram and Facebook.
Program Overview
Student Volunteers
The student volunteer program is at the core of SCA's plan to
teach through building and build through teaching.
Student volunteers learn a range of skills while working on building facilities for future student volunteers to use. Living communally, working with each other, and with the local community, volunteers will learn practical skills and develop their leadership and teamwork abilities. This lived training is augmented by educational programs that connect the work to concepts of ecology, construction, and holistic design. By instilling these values and equipping young people with practical skills and experience, SCA aims to send volunteers back to their communities motivated and empowered to enact positive change and more fully realize their own potential.
Field trip to the Chisos Mountains - Big Bend NP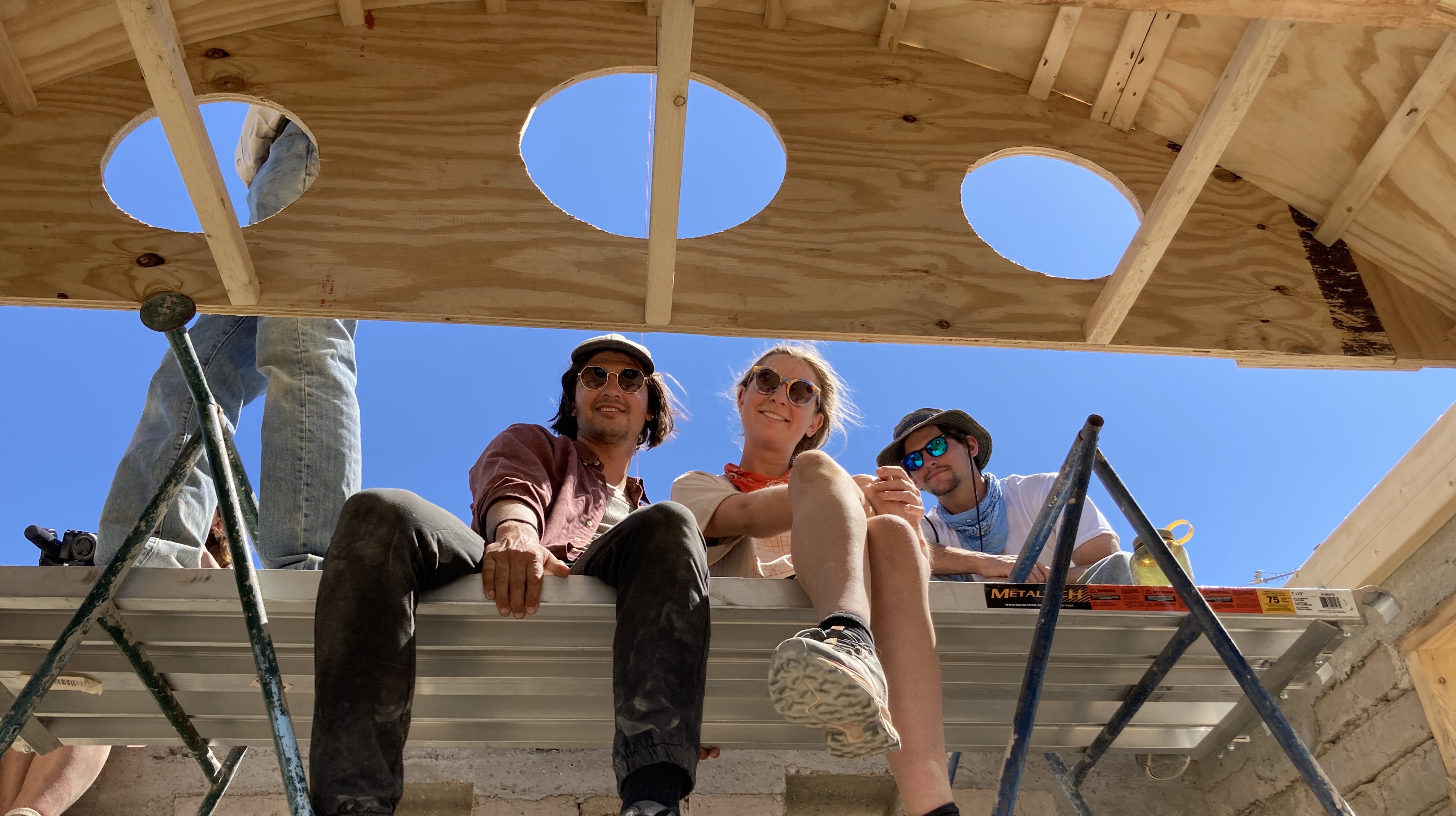 Installing a barrel vault roof - SCA Campus
Building Workshops
SCA hosts classes for community members, tradespeople, and individuals interested in building their own homes. These classes range from free one-day workshops to paid multi-day programs hosted on our campus and in the community. Hands-on components are augmented with formal presentations that are shared throughout the region. Expert craftspeople are brought in to teach programs centering on the collaborative construction of a building or building component. By training people in a range of environmentally suitable techniques, SCA aims to expand the variety of available construction methods, improve the quality and sustainability of building practices, and empower people to construct quality homes for themselves using available materials.

If you are interested in teaching a workshop, please email us.
Hugo Ramos teaching adobe brick making
Get Involved
We are a young organization and have many needs.

If you have skills in grant writing, bookkeeping, or if you would like to teach a program, we would like to hear from you.

If you have have time or materials to support us, email us. We are always grateful for tools, books, equipment, building supplies, solar panels, water tanks, household items, outdoor gear, and more.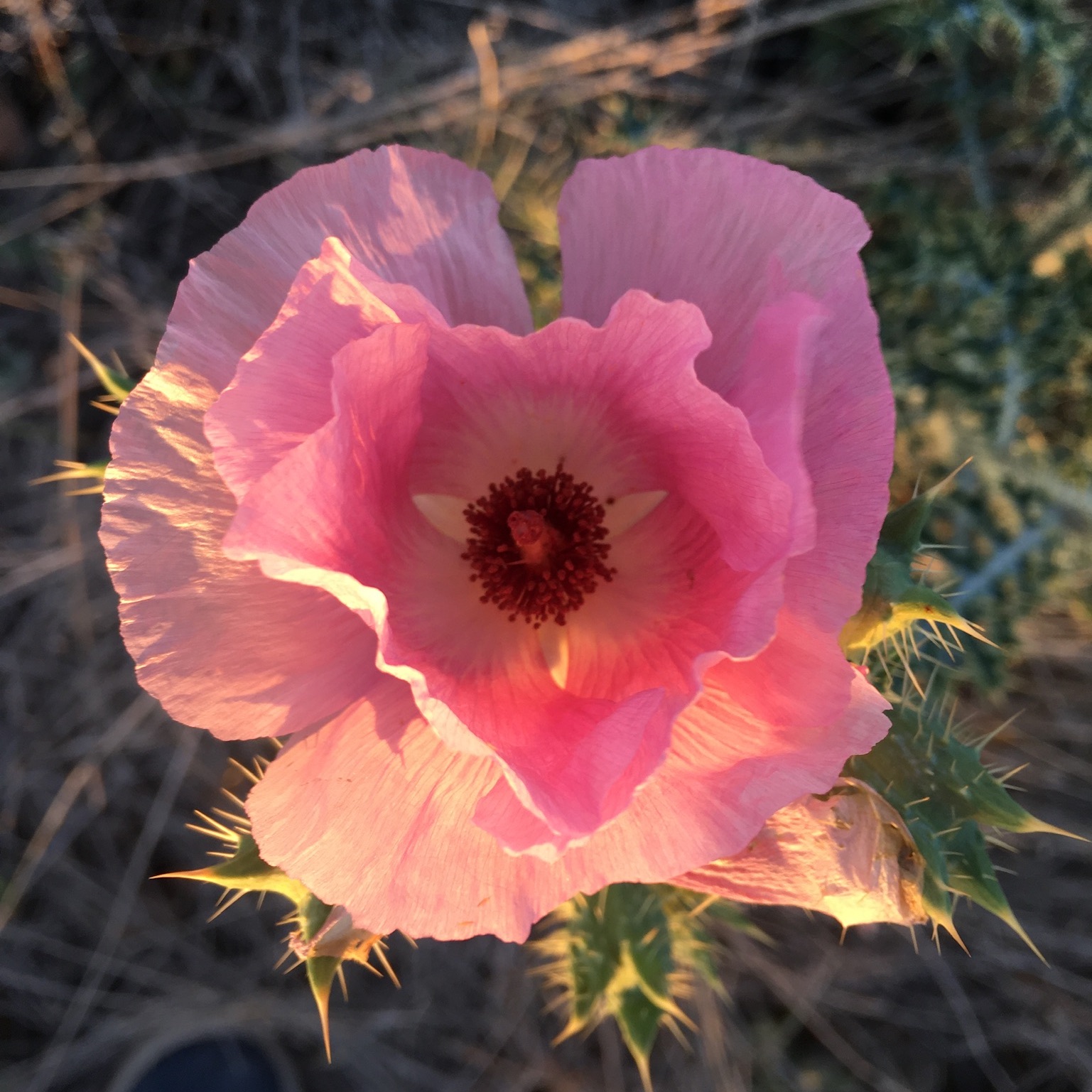 Past Programs
Spring 2023 Student Volunteer Program
Dates

February 26th to March 18th 2023 and
March 26th to April 16th 2023


Instructors

Bob Estrin
Estella Dieci
Keaton Karvas


Location

SCA Campus, Terlingua TX
Description

Spring 2023 Student Volunteers learned a range of skills while working on building core facilities for future students, staff, and visiting teachers. Primary work included producing compressed earth blocks, helping construct two earthen buildings, and assisting with workshop preparations and operations. Students building our composting outhouse began with the rubble trench foundation, pressed and laid earth blocks, poured an intermediate slab, set door and window bucks, installed electrical, plumbing, doors, and windows, formed the bond beam, and built an earthen barrel vault roof. In addition to this comprehensive crash course on earthen building, the structures utilize and exemplify a range of techniques: catching rainwater, recycling grey water, composting waste, and using the sun to heat and induce cooling airflow. This comprehensive education enabled Volunteers to utilize their training and connect with the local community by helping guide others to learn to build with compressed earth block over several full-day free events. In addition to hands-on learning, Volunteers received a robust regenerative design curriculum in formal presentations by SCA staff and visiting expert Jim Hallock, as well as participating in an overnight backpacking trip in the Chisos Mountains.
Arches, Vaults, and Domes
Dates

April 15th to 16th 2023


Instructors

Jim Hallock
Bob Estrin
Estella Dieci


Location

SCA Campus, Terlingua TX
Description

Over three days, participants received a hands-on introduction to arches, vaults, and domes while participating in the construction of a barrel-vault roof and exploring the theory and structural principles of arches, vaults, domes and other thin shell structures. Participants learned to build a barrel vault roof made of stabilized compressed stabilized earth block, produced earth blocks, and were introduced to the basics of soil analysis, and mix design.
BABS (Build A Brick Shithouse)
Dates

March 12th to 18th 2023


Instructors

Jim Hallock
Bob Estrin
Estella Dieci


Location

SCA Campus, Terlingua TX
Description

Over the course of one-week, workshop participants began construction on a free-standing dry aerobic composting toilet from stabilized compressed earth blocks (SCEBs). Participants were taught the many aspects of earth block construction from the ground up, including soil testing, and mix design, compressed earth block machinery and production, rubble-trench foundations and grade beams, earthen mortars, laying SCEB masonry, forming bond beams, and exterior plaster. Architect and SCA Director Bob Estrin provided an overview of on-site waste management and the design of robust self-contained systems to augment hands-on education.
Earth Bag Shower
Dates

April 2022


Instructors

Jamie Cowdery
Bob Estrin


Location

SCA Campus, Terlingua TX
Description

SCA Director and Architect Bob Estrin designed a robust solar-powered pump house that integrates two outdoor showers, a sink, and an outdoor kitchen. The building catches rainwater and recycles greywater for irrigation in our in-development permaculture garden. Several locals and SCA student alumni participated and donated necessary components to make this necessary infrastructure possible. Local earth builder Jamie Cowdery led the earthbag construction. Fibers artist and alumni of SCA's first student volunteer program, T Palermo collaborated on a custom canvas enclosure for the showers. Local blacksmith and artist Alex Kamelhair helped forge and fabricate the steel frame for the canvas shower enclosure. Local craftsman Larry Sunderland helped with the doors and other finish details. Photovoltaic panels, solar water heating panels, a water pump, a 300-gallon water tank, and some of the plumbing and electrical components were donated. We planted 25 trees donated by the Apache Corporation through Property Owners Association Terlingua Ranch Inc. (POATRI) which are irrigated by gravity-fed greywater and pressurized drip irrigation installed from the pump house building.
Spring 2021 Student Volunteer Program
Dates

February 1st to May 1st 2021


Instructors

Bob Estrin
Estella Dieci


Location

SCA Campus, Terlingua TX
Description

Spring 2021 Student Volunteers assisted mostly with site/infrastructure repairs and clean up to prepare our campus for future building projects and programs, as well as building an earthen oven. In addition to these projects, Student Volunteers helped organize community events, taught art workshops, and participated in field trips to Ojinaga to learn from adoberos in Estatción, The Chinati Foundation, The McDonald Observatory, and Big Bend National Park. Volunteers engaged with the community through a number of events, including helping to organize and execute a one-day workshop, where we presented on Earth Building and soil composition before inviting attendees to participate in making adobes. This program was made possible by Matt Barnett who donated lodging at Camp Impresario to house SCA staff and volunteers while we were still cleaning up the land and acquiring temporary shelter to host students on-site.
Earthen Pizza Oven
Dates

April 2021


Instructors

Bob Estrin
Estella Dieci


Location

SCA Campus, Terlingua TX
Description

When the first Student Volunteers arrived our campus was not ready for major construction, so we built an earthen oven to provide an opportunity for Volunteers to learn a variety of building techniques. We mixed mortar and placed limestone masonry, laid fire bricks, collected, tested, and mixed local soils, formed the oven over a sand mold, added a cob layer for insulation, and applied an earthen plaster to finish the oven. As well as being a teaching tool, the oven created a central gathering space for community events and immediately drew dozens of people to clean-up and construction events that ended with eating pizza and playing music around a campfire. See video here.
Adobe Workshop
Dates

March 4th 2021


Instructors

Sandro Canovas
Hugo Ramos


Location

Estacion, MX
Description

Friend of SCA, Sandro Canovas, invited SCA volunteers and staff to learn to make adobe blocks from local adoberos in Estación, MX. Thank you to Sandro, and to Hugo Ramos and family for hosting and teaching. See video here.