School of
Constructive Arts
Our campus in West Texas is located in a beautiful section of the Chihuahuan Desert 10 miles from the boundary of Big Bend National Park, 60 miles south of the "Last Frontier" Alpine, TX, and just over an hour from the arts hub of Marfa, TX.

To keep up to date on events and programs, sign up for our Newsletter and follow us on Instagram and Facebook. Contact us at info@constructivearts.org.
Spring 2023 Programs
MARCH 12-18, 2023
Workshop: Build A Brick Shithouse (BABS)
Taught by Jim Hallock
Terlingua, TX
VIEW DETAILS
FEBRUARY 26 - MARCH 18, 2023
MARCH 26 - APRIL 16, 2023
Spring 2023 Student Volunteer Program
Terlingua, TX
VIEW DETAILS
APRIL 10-11, 2023
APRIL 15-16, 2023
Workshop: Earthen Vaults
Taught by Jim Hallock
Terlingua, TX
VIEW DETAILS
All Programs

Earth Block Production

We are investing in equipment and facilities to manufacture environmentally sound construction materials locally in the Big Bend. The most significant of these is compressed earth block (CEB) which combines the environmental, comfort, and health benefits of earthen construction with the efficiency of modern manufacturing. Compressed earth block walls are fireproof, bug-proof, sound-proof, and bullet-proof. They mitigate extreme changes in heat and humidity, creating a comfortable indoor environment, and earth blocks are healthy for the environment as a whole. They utilize readily available, local materials, require very little energy or water to manufacture, generate no harmful waste, last for centuries, and create buildings which are energy-efficient to operate.

We are fortunate to be partnering with Jim Hallock, a master builder who for decades has advanced the use of earth block through research, advocacy, and the construction of projects around the world. With Jim's guidance we are establishing an earth block production plant and are beginning to produce earth blocks on the Terlingua Ranch. If you are interested in building with earth block contact us for details.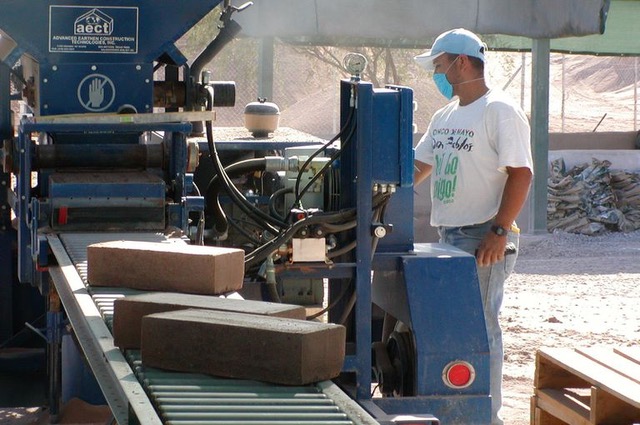 Student Volunteers

The student volunteer program is at the core of SCA's plan to teach through building and build through teaching. Student volunteers learn a range of skills while working on building facilities for future student volunteers to use. In addition to building projects, recent student volunteers helped organize community events, taught arts workshops, and participated in field trips to Ojinaga, The Chinati Foundation, The McDonald Observatory, and Big Bend National Park. Living communally, working with each other, and with the local community, volunteers will learn practical skills and develop their leadership and teamwork abilities. This lived training is augmented by educational programs that connect the work to concepts of ecology, construction, and holistic design. By instilling these values and equipping young people with practical skills and experience, SCA aims to send resident volunteers back to their communities motivated and empowered to enact positive change and more fully realize their own potentials.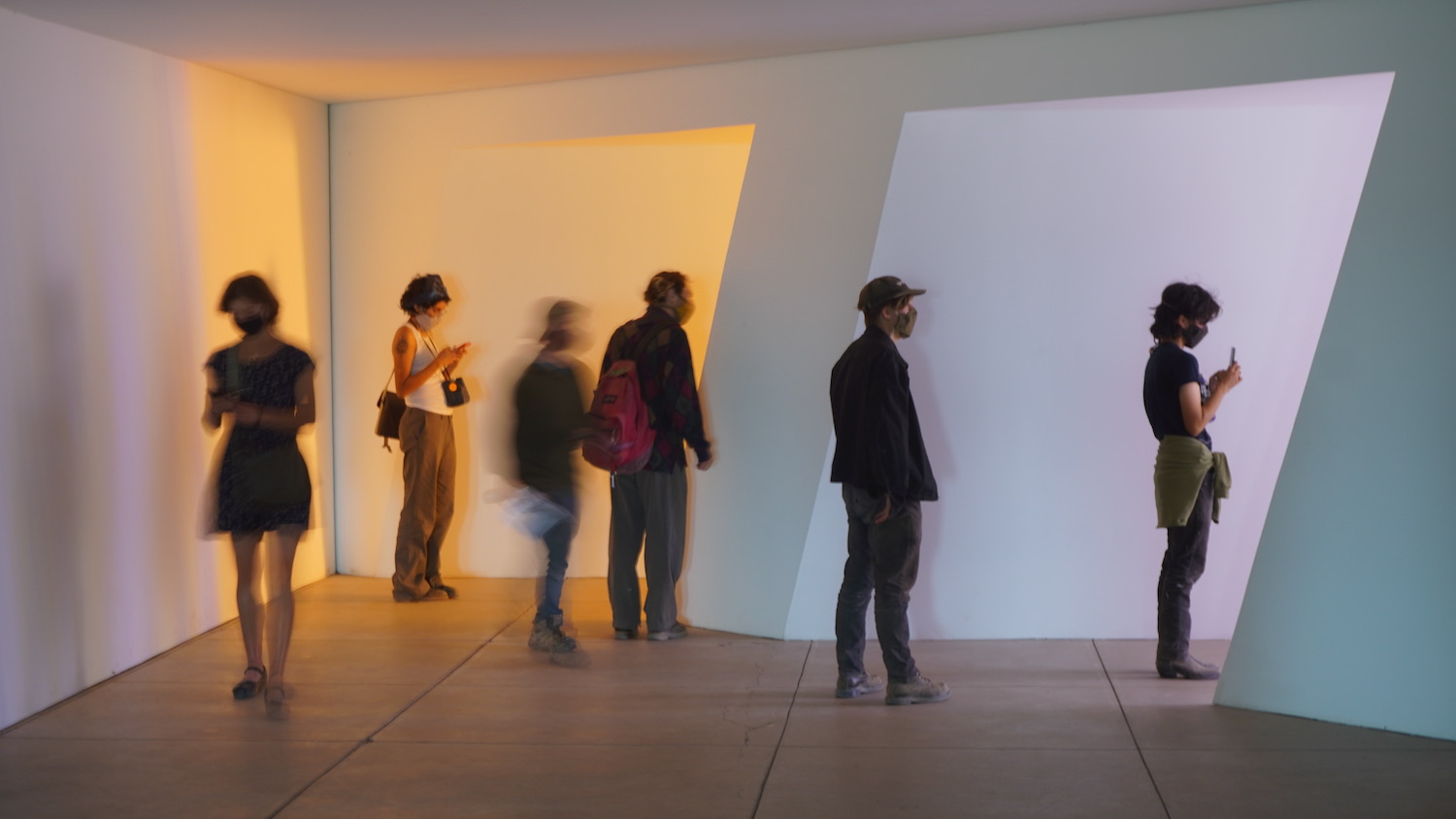 Techniques Training

SCA hosts classes for community members, tradespeople, and individuals interested in building their own homes. Expert craftspeople are brought in to teach programs centering on the collaborative construction of a building or building component. By training people in a range of environmentally suitable techniques, SCA aims to expand the variety of available construction methods, improve the quality and sustainability of building practices, and empower people to construct quality homes for themselves using available materials.
Hugo Ramos teaching adobe brick making